Is this course for you?
Picture this: You have been producing for a while now, and your tracks definitely have potential. You think people will love to listen to your songs, but there is one problem:
Your tracks don't sound like the professional tracks of your favorite artists. You feel like your tracks are missing that technical element that makes other tracks sound professional. If you could learn those technical tools and ideas, your tracks can definitely hit the next level.
If this sounds familiar to you, this course is for you.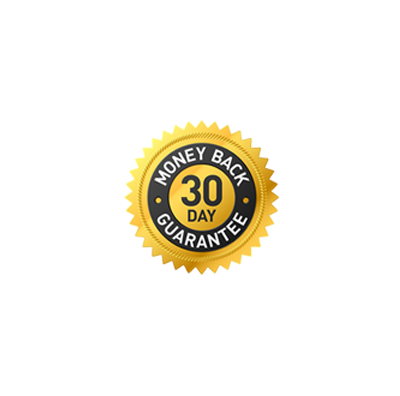 Not sure? No problem.
You don't have to worry about making a wrong purchase.
Of course, I aimed to make this course as high-quality and comprehensive as possible. But if you are not satisfied with the course for any reason, you can always get a refund within the first 30 days of your purchase.
Learn faster & save time
There is so much information on music production and mixing online that it is easy to get lost. Going on YouTube and other websites to solve your mixing problems can help sometimes, but you have probably often found yourself confused and not finding any answers. Because how can you search for something you don't know the name of? This is the problem that so many producers face: You know you're missing something, but you don't know what exactly. So you keep searching and trying the wrong things, which is just wasting your time.
This is where the Mixing & Mastering course comes in. The course features all the steps to get your track from unmixed and unfinished to fully mixed and mastered. The course is specifically designed to take you through the steps in the right order and with the right details, so you will learn mixing and mastering the right way, instead of learning bits and pieces from tons of different places. This will make your learning process much more efficient and fun, while also saving you a huge amount of time.
What you will learn from this course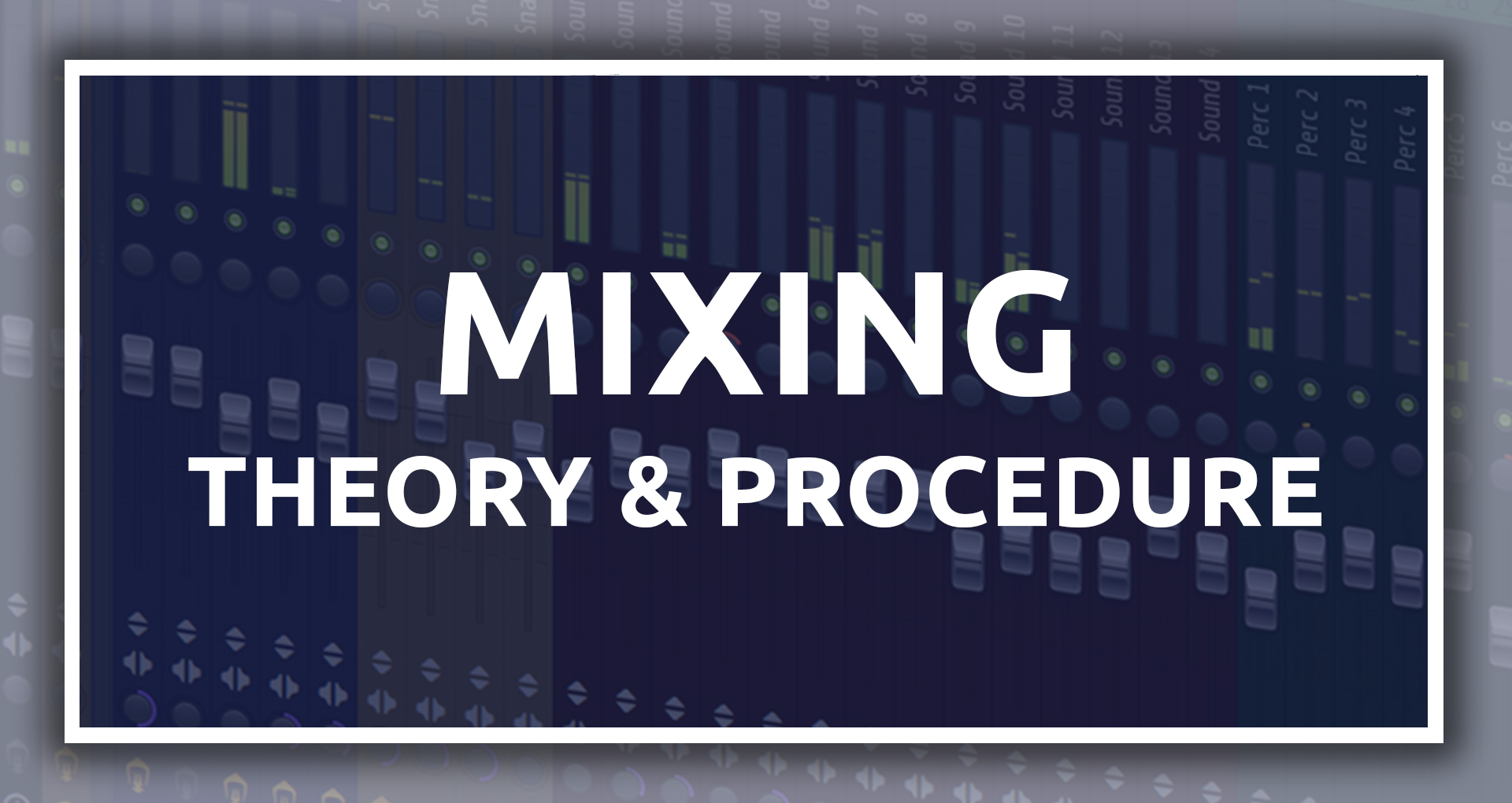 Mixing Theory & Procedure
How to approach any mix before you touch any buttons. Dividing the mix in groups and identifying important elements. Training your ear to hear frequency groups, and setting up your mixing project for a smooth process.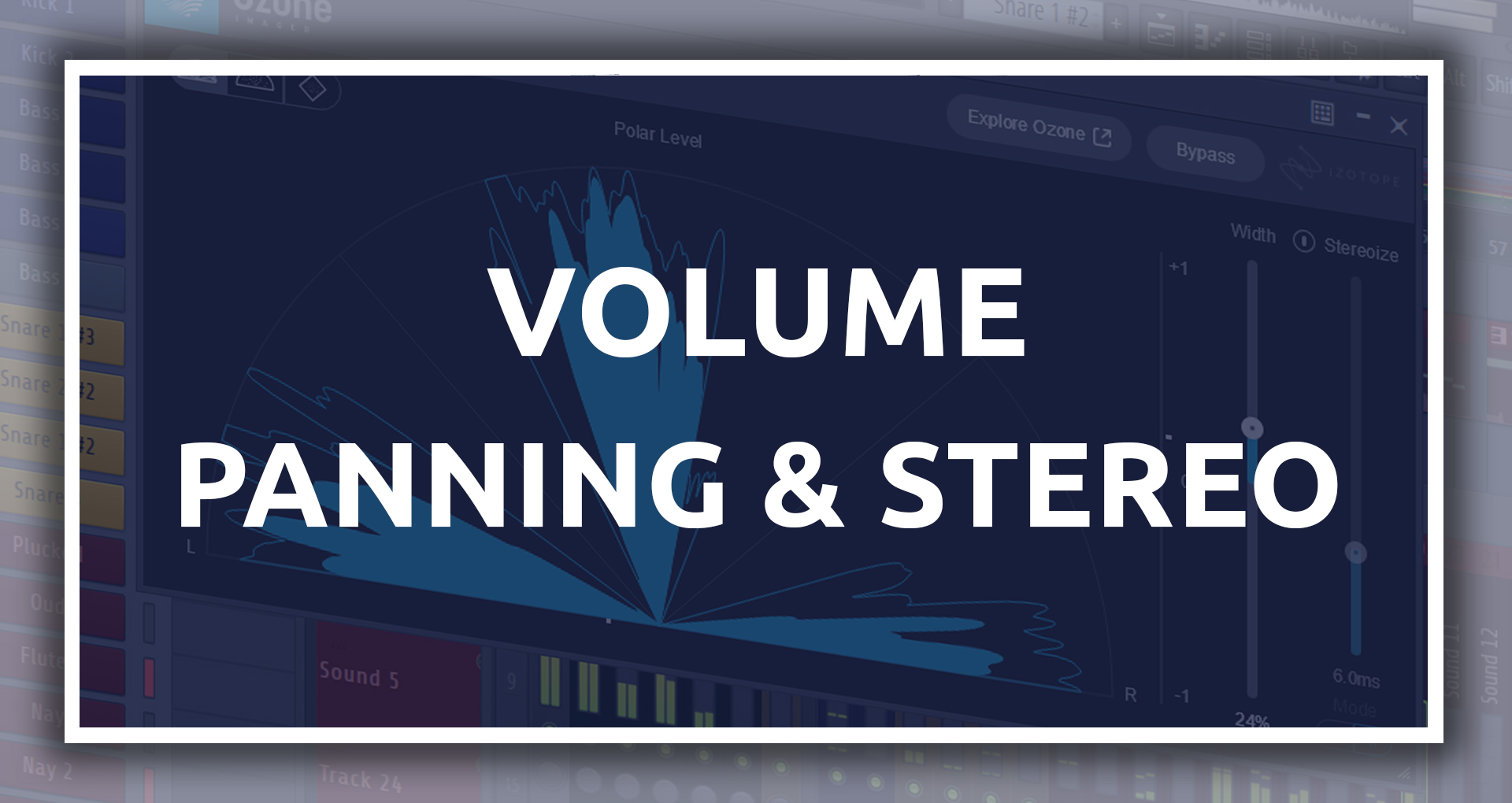 Volume, Panning & Stereo
Learn to really control the three most important tools. Knowing the difference between absolute and perceived volume. Gain staging. Volume leveling. Effective panning techniques. avoiding phasing, and creating a wide stereo mix.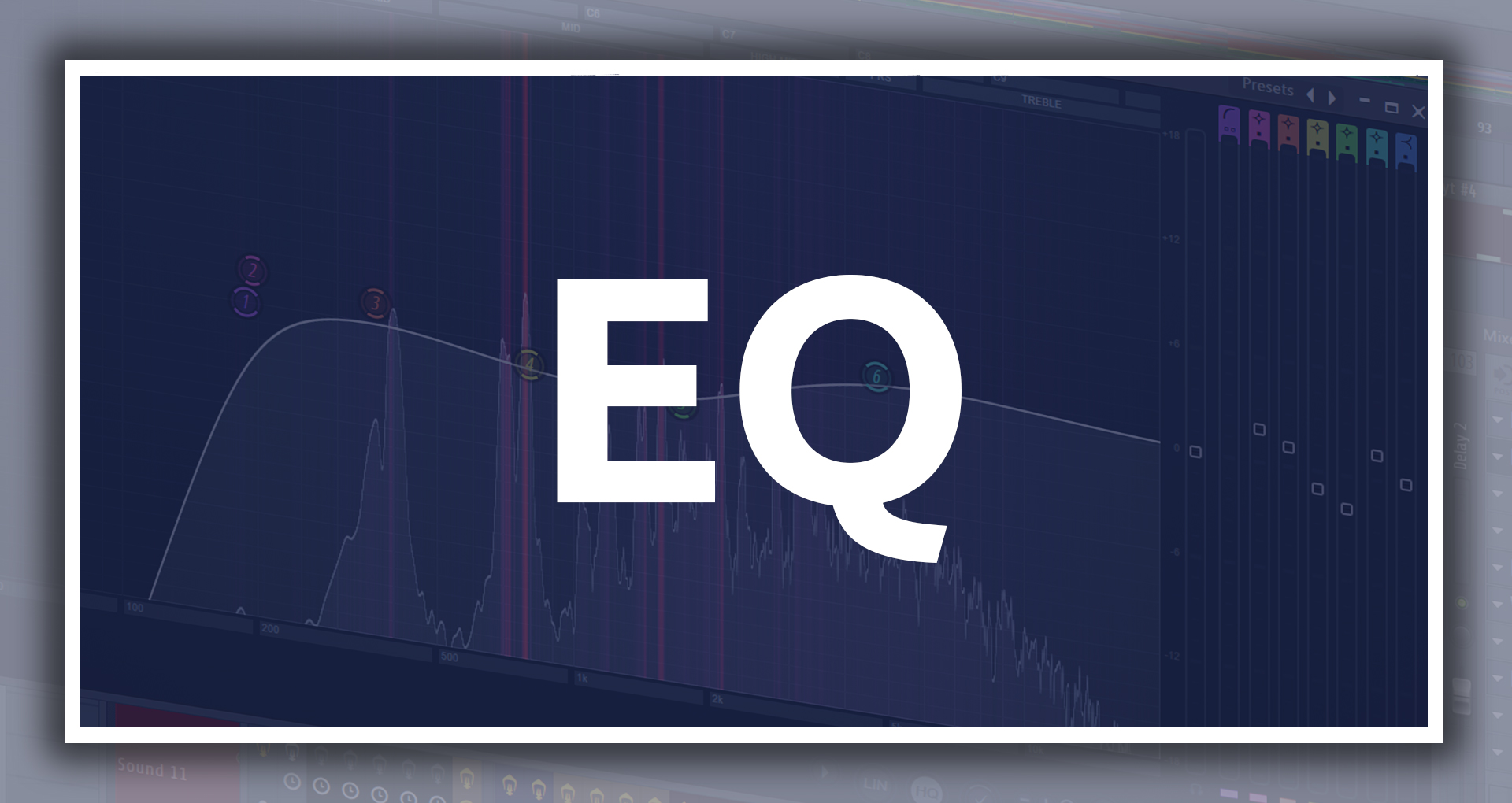 EQ
The right EQ settings. Cutting and boosting frequencies to balance and spice up sounds. Relative EQ to create space in the mix. Different kinds of EQ plugins for different situations.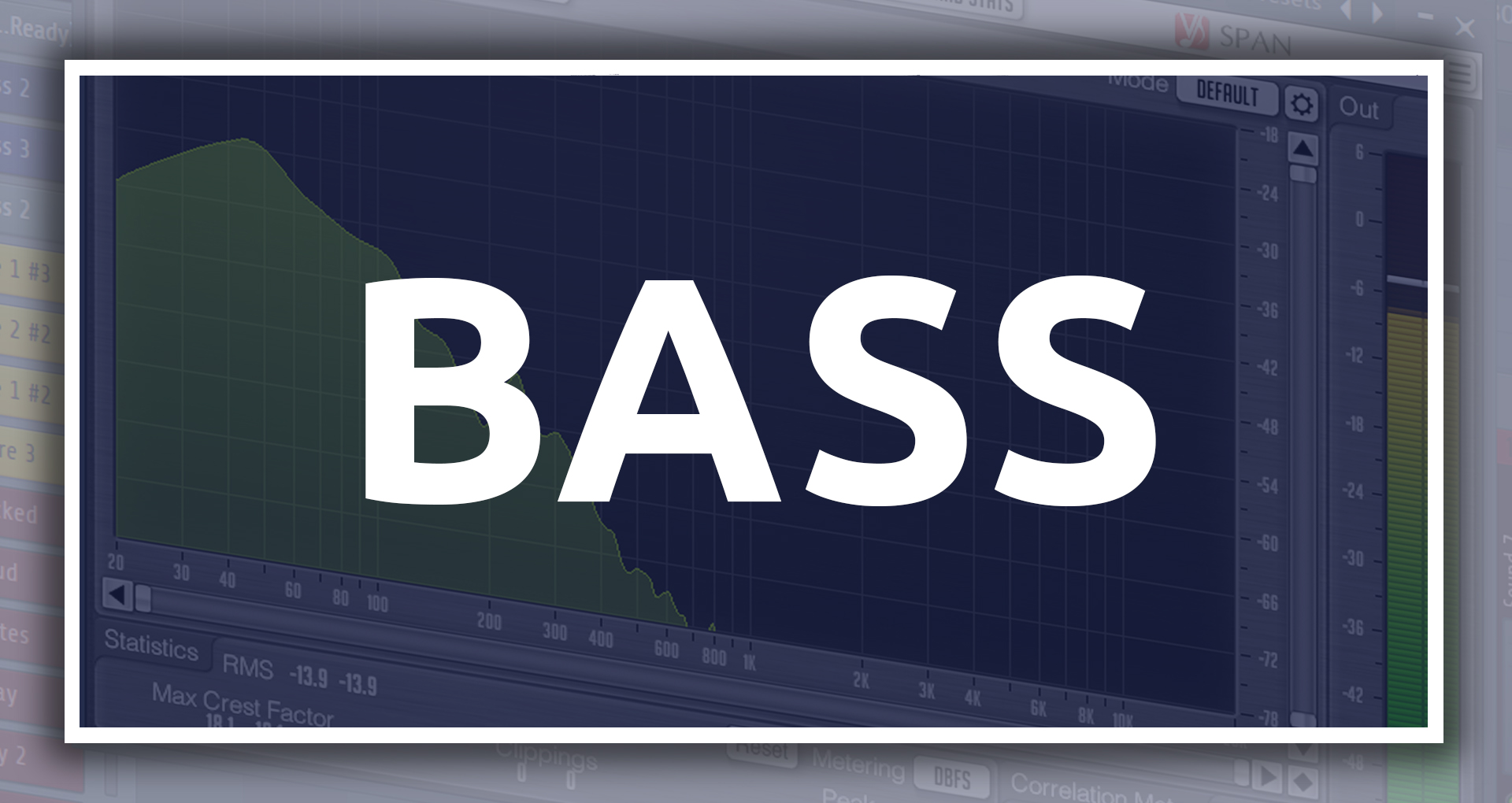 Bass Mixing
Creating a fat and full-sounding bass. Bass layering. Creating space in the mix for bass. Techniques to balance the kick and bass.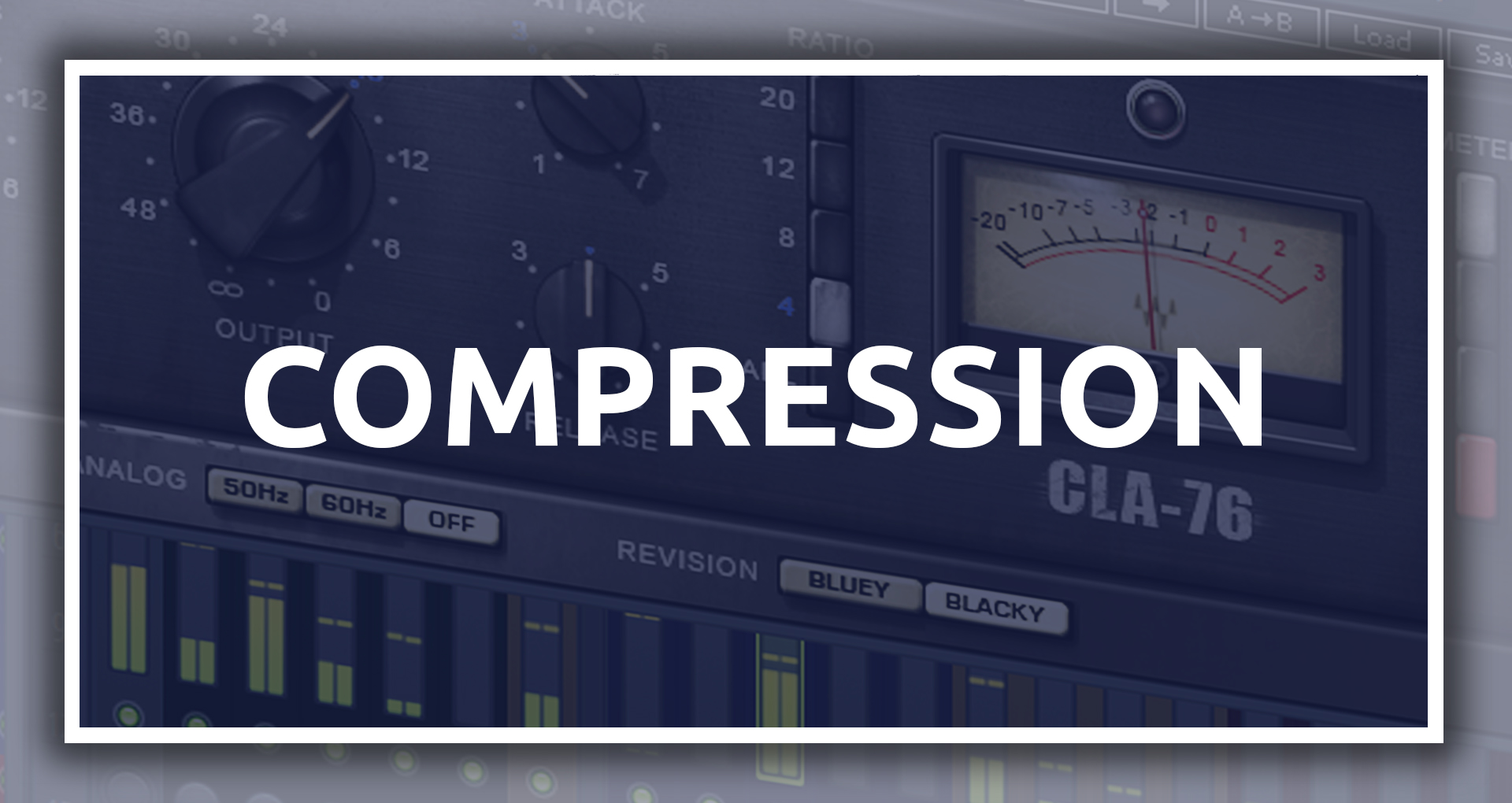 Compression
The mentality behind when to use compression, and when not to use it. Micro and macro compression. How to use a compressor properly. What type of compression to use in which situation. Sidechain, parallel compression, and limiters.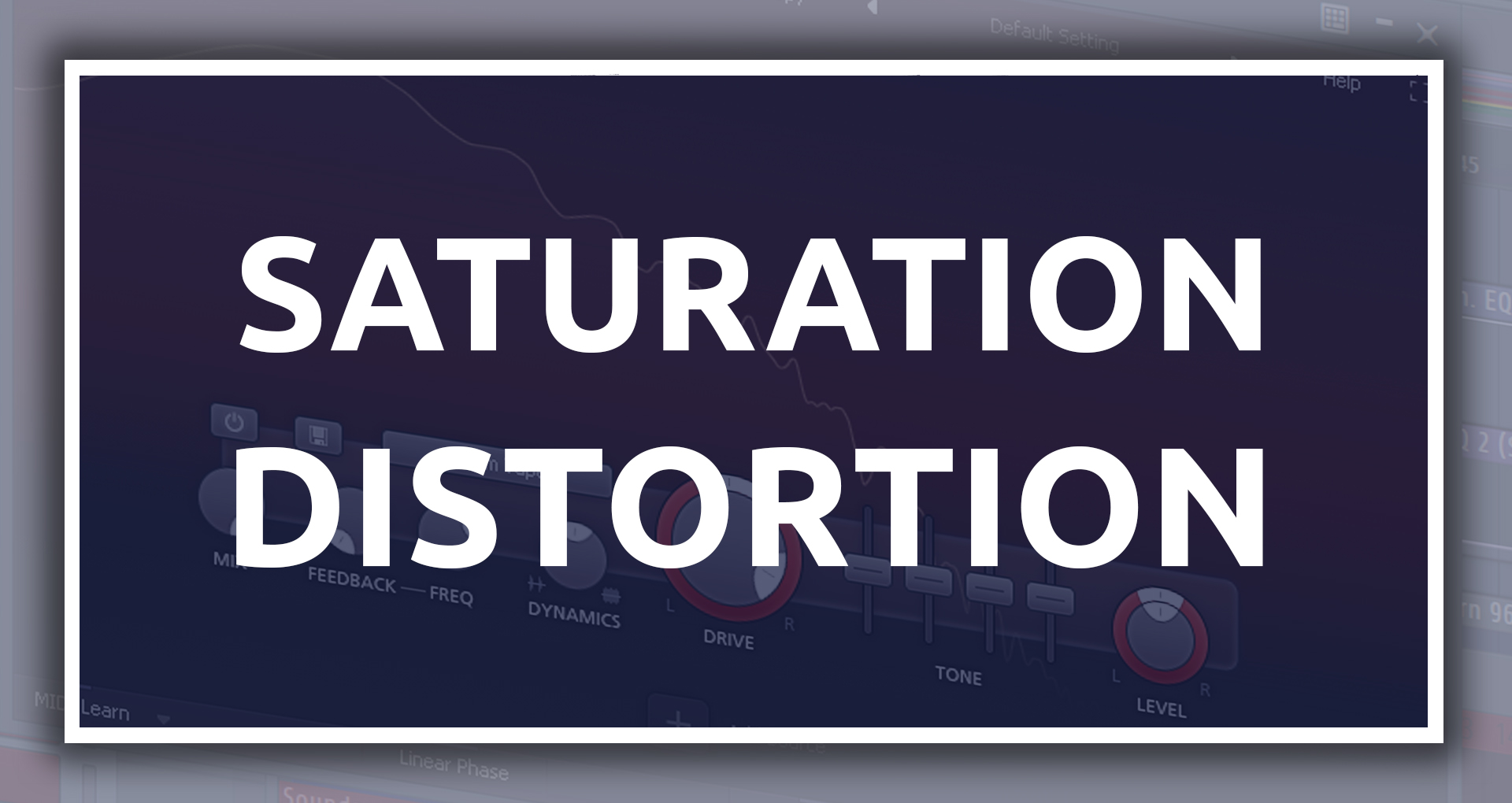 Saturation & Distortion
Theory behind saturation and distortion. Using saturation to make sounds thicker and fuller. Soft and hard clipping. How to use distortion plugins. Applying distortion in different contexts.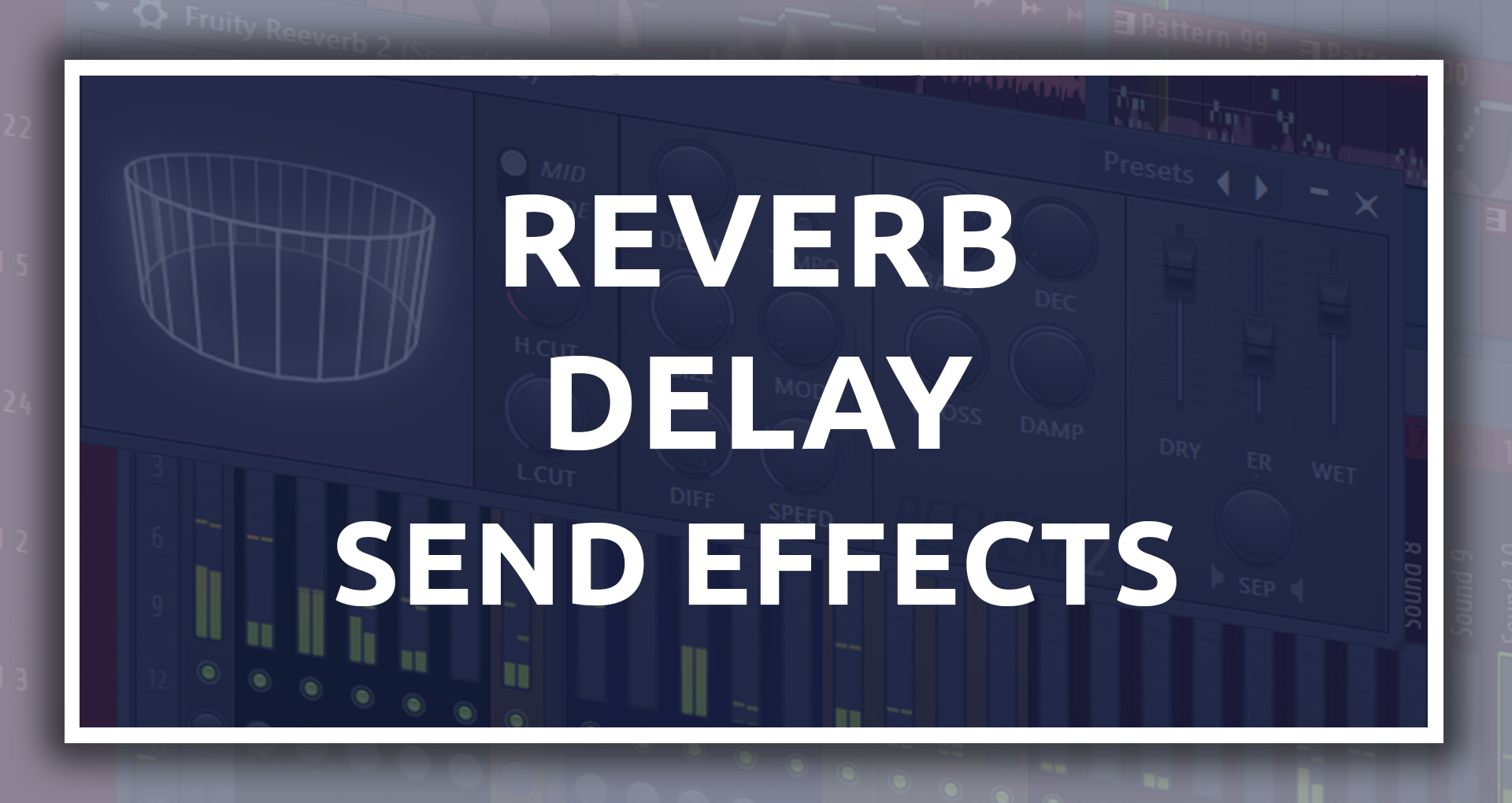 Reverb, Delay & Send Effects
The definition, origin, and theory behind reverb. How and when to use reverb. Getting the right reverb settings. Using different types of reverb. Different delay applications. Setting up send effects for better workflow and mixing capabilities.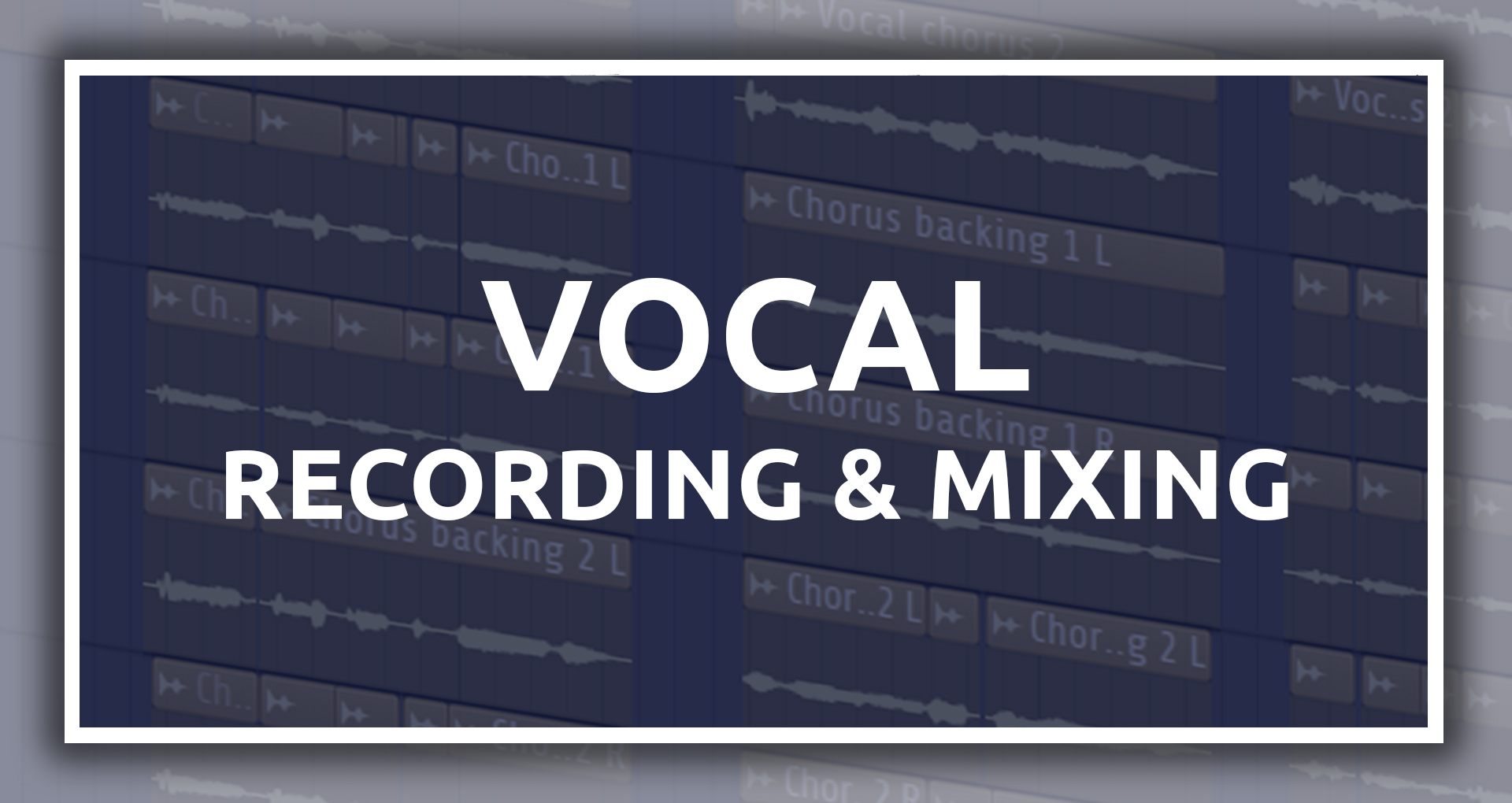 Vocal Recording & Mixing
Making room for vocals in the mix. Different types of vocals. Getting the most out of a recording session. Selecting the right vocals and editing them in your mix. Balancing and mixing the vocals with volume, EQ, compression, reverb, and more.
Mastering
Setting up your mix for mastering. Mastering from start to finish, with EQ, stereo imaging, compression, limiting, and more. Theory behind loudness and how to achieve more loudness.
"The content included in this course has seriously helped me to obtain answers to questions I have been asking to myself for a long time. The structure of the course has been presented in the right order to optimize the learning process. Dread Pitt objectively showed his polyvalence and extended knowledge about all the aspects of the mixing and mastering themes in this course that I highly recommend to any beginner, intermediate or advanced music producer." - Stephane Labaky
 "Over a short period of a few months, Tim helped me progress my production skills to a level that would've otherwise taken me much, much longer." - Joshua Stoltenborg
 "I appreciated his attention to detail and effort on mixing, which I've learned the most from. It was one of the major turning points in my journey as a producer." - Fatih Karaoz
 "I was a total beginner when we started and he pushed me to level where I`m able to create full track. I really like his professional approach, so I easily understand all themes and what is going on." - David Kravak
 "Tim's ways of teaching have left a tremendous impact. It's clear from his methods on every lesson that the end results are as important as the journey within and vice versa." - Keita Berzina
 "In the lessons with Tim, not only I explored all the necessary techniques and knowledge of the music production, but I also developed my own artistic sounds, being followed by Tim also in the professional choices regarding my artist brand identity." - Alberto Tudisca
 "I'm convinced that I couldn't have had a better teacher. His feedback on my beats and lessons about music theory for example really helped me out and made me an overall better producer." - Michael Wensing
After this course, you will be able to:
- Identify problems and properly balance each element in your mix
- Create space and clarity in your mix with EQ
- Have a rich-sounding bass with no conflicting sounds
- Give every element a stable place in your mix with compression
- Give each sound a rich character with saturation and distortion
- Use reverb and delay properly to create depth in your mix
- Properly record, edit, and mix vocals
- Create a full and rich sounding master, at a commercial level


In short: You will be able to get your mix and master to a professional level, so it will be ready for release.
What you're getting
A clear understanding of the mixing principles, and the skills to apply the techniques
100+ lessons going into every detail of the mixing and mastering process
65+ videos explaining the topics and showing step-by-step techniques
Personal tips from a 10-year long music career
50+ links to additional helpful resources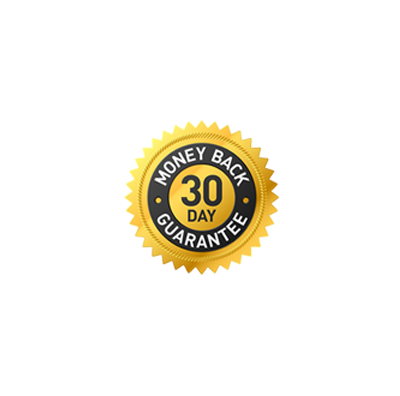 Money back guarantee
I would not want you to be unsatisfied with any of the products. If you are not satisfied with the course for any reason, you can always get a refund within the first 30 days of your purchase.
Save money on a bundle
This course is included in the Complete Music Producer Bundle
The bundle takes you through the complete process of:
- Producing creative, full-length tracks
- Mixing & mastering professionally
- Releasing your music and building your career
- Developing a productive & healthy mindset
You can get 3x more content and save over $100 by getting the bundle
Frequently Asked Questions
Which software do I need for this course?
You can use any software you are currently using to make music. The theoretical topics are universal and not limited to any software. The step-by-step videos explain things in FL Studio, but the topics explained are easily translated to any other software, plus the course includes links to tutorials using other software wherever is needed. Also, the course includes lots of links to very useful free plugins.
How much experience do I need for this course?
It is recommended to know your way around a DAW, and to be able to make a track. If you need extra help with your creative ideas before you start the mix, I recommend to check the Creative Production Course, or get the Complete Producer Bundle.
How long do I have access to the course?
You have lifetime access. After enrolling, you have unlimited access to this course for as long as you like - across any and all devices you own.
When does the course start and finish?
That is completely up to you. It is a self-paced online course - you decide when you start and when you finish.
Can I save money by getting one of the bundles?
Definitely. This course is included in the Complete Music Producer bundle. The offered bundles give the best value by far with an extra discount of at least 30% on the usual shop prices.
What if I am unhappy with the course?
I wouldn't want that to happen. If you are unsatisfied with your purchase, contact me in the first 30 days and I will give you a full refund on the course.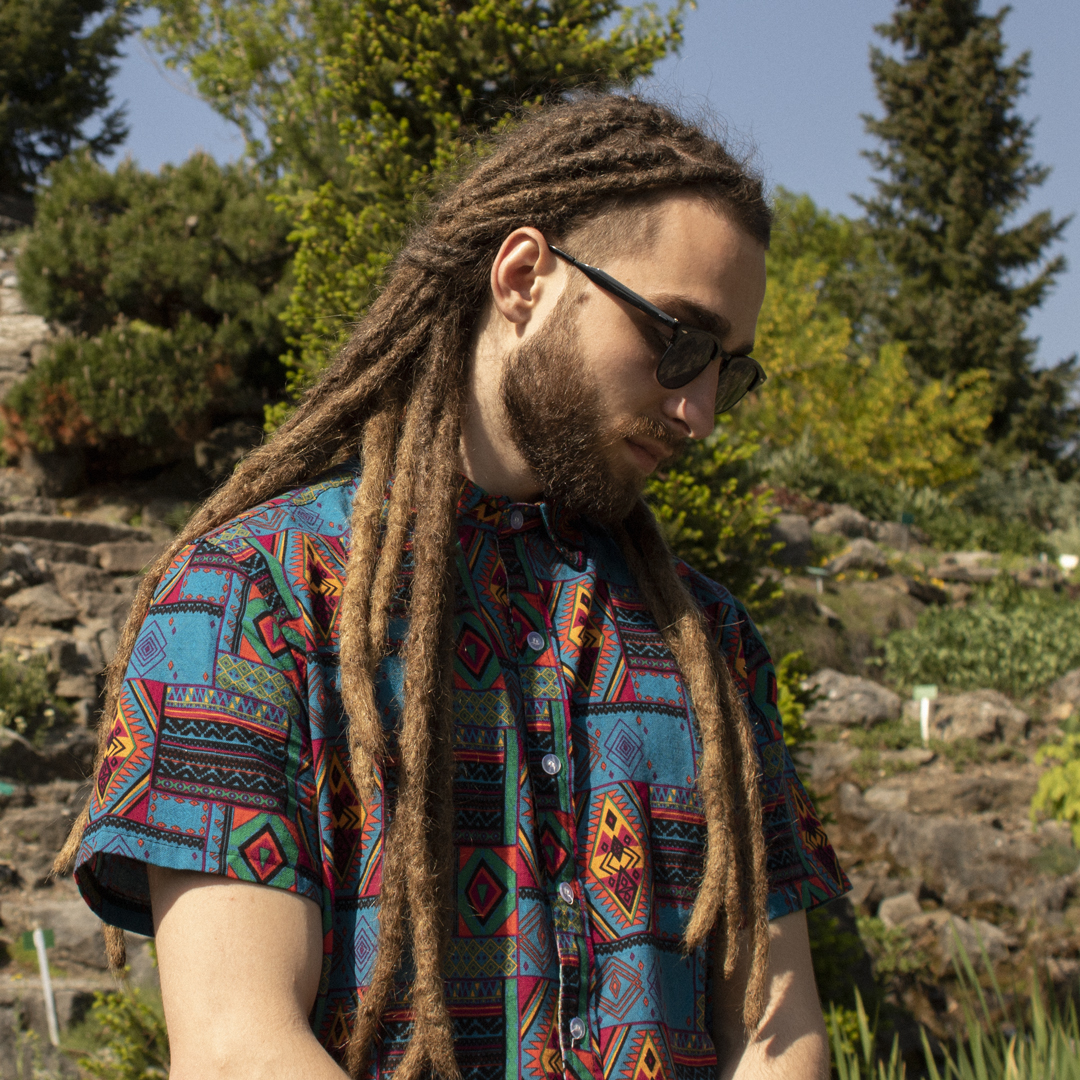 Your Instructor
Hey, I am Tim and my artist name is Dread Pitt. I have been producing music for 10 years. While studying psychology in college, I downloaded the FL Studio demo and started experimenting. Over the years, I developed my skills and after graduating, I started building my music career.
My music has been played millions of times across the world, gotten impressive sync placements, and has been supported by record labels, brands, and tastemakers such as NoCopyrightSounds, Trap City, Trap Nation, NFL, MLB, Vice, and more.
My passion for music and my master's degree in psychology fuse together in my mission to share my knowledge. In the last 4 years, I have personally mentored over 50 students and gave many masterclasses and workshops, all with great results. My goal is to share my knowledge to as many people as I can, so I hope to welcome you in one of my courses.